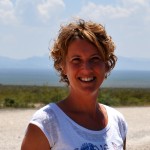 Posted on 3 August 2015 by Frieda Bakker in My Tiny House Tour USA.

July 22 – July 28 54 hours. Fifty four hours. From door to door. A nodding head from time to time in the airplane or the bus, but more than that? No. No sleep. Next: to stumble into a bright, sunny and dry sauna  filled with cacti. A hair dryer, straight into my face. And […]

Continue Reading... No Comments.