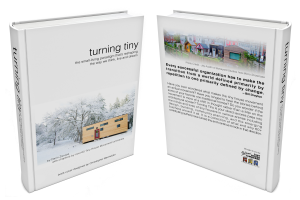 Posted on 3 January 2017 by Frieda Bakker in News, Tiny Living.

Turning tiny, the American book with over 60 personal tiny house stories from TH peeps such as Jay Shafer, Andrew Morrison, Dee Williams, Andrew Odom, Darin Zaruba, and many more. Each contributor takes you on a personal journey through their story of how they turned tiny. After reading it, you have a better understanding of where […]

Continue Reading... No Comments.