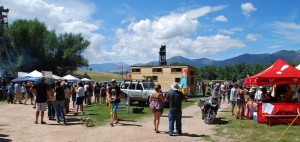 Posted on 17 August 2015 by Frieda Bakker in My Tiny House Tour USA.

Oh my, a memorable weekend that was! The Tiny House Jamboree 2015 in Colorado Springs, USA. Three days of Tiny Houses but above all, three days with its wonderful people. Inspiration, warmth, openness, involvement. Can you imagine that, with 40.000 visitors? One huge Tiny House family. An unexpected gigantic success and if you ask me, […]

Continue Reading... 16 Comments.