My wish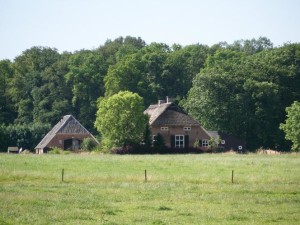 "Somewhere on the countryside. Birds surround me. The doors are open. At a distance I can hear the cows rattle in the feeding racks. A moohhhh… My day just started. The smell of fresh coffee is filling up my home and I'm  standing in the doorway holding my cup. My home warms me. The colour of the wood. The tranquility of the natural materials. And it makes me giggly on the inside because my home is a little sheep. No one knows, but I do. Wool is hidden in the walls, as insulation.
I'm checking my email. Ah, they need volunteers in Germany to help them with a project about holism. For 4 weeks. I can help them out if I want to. Yeah, I would love to. I choose to do so and a few weeks later I leave my home alone, knowing the farmer will look after it. 
After a couple of weeks of hard work, enervating conversations, funny confrontations, laughter and more of those typical things, I return to my home. There it is, welcoming me. The next day I pick up where I left off. What can I do for you? Well, the garden needs some work. It's almost overgrown! Would you like to help us out? The weather did a good job you know! Of course! I would love to do that! 
By the end of the day I'm exhausted, in a good way. In which only nature can exhaust you. And I feel an itch. The experience I had in Germany touched me. I would love to write about it. I put myself behind the desk and I start to write. Words keep coming and coming. Stop. Off to bed. The next morning I wake up by the sound of the rain on my roof. Perfect weather for more words to come."
Why not?!
This is how I would love to spend my time. To have the freedom to choose what I would love to do in that moment. Not bound to contracts of employers. Not bound to the financial burden of a house that's way too big for me. In good consultation with the landowner, a nice place to stay in exchange for some help. They have an extra set of eyes and hands on the farm and I have a lovely spot to park my tiny home. Thát's what suits me. And this dream could be very real. I've taken the first steps already, here, in the Netherlands. Well, why not?!
The home, My Tiny House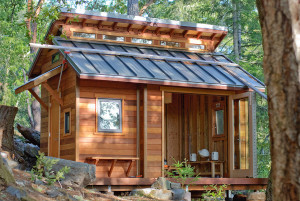 I would love to build it myself, with some help from others too. The coziness. A beautiful project. The proud feeling afterwards. The love in that, for myself by just doing it right now. The love and gratitude for the other, for the help and trust in what I do. The love for natural materials like sheep wool, moon wood and bee wax for example. I just love that.
The stories
And I would love to write about it, here, on my blog. I enjoy the dynamics, the processes within myself and in between others. Writing that down is valuable to me. It's like as if it unfolds before my eyes. The challenges can be quite big you know. Not just physically or material-wise but also within myself. To me, those things are not seperated. They're intertwined. To me it's like a network of movement in which I swim, with all my appearances, together with everything that I encounter along the way: laws, nails, wood, persons, conversations, tools. You name it! There is a story in every crooked nail that irritates you!
With soul and mind
Therefore it's already a beautiful project, to me, and it doesn't matter what the end result might be. It's not about that. I might even not have a house afterall!  Life has its way to change the course. It's everything BUT lineair. It almost never walks a straight line from A to Z. Nope. Disarming or numbing? Are we better off by doing nothing? Nope too. For me there's only one way to ride that wind and that's by following my inner compass with the map in my mind. You could do it in a different way, of course. There are several ways to go but I choose to do it like this. And that feels right, following my inner compass, it's fun and a challenge on its own. The project itself feels right. I'm looking forward to more to come! I'll see what happens and I'm off for the ride! Bring it on!
Are you coming with me?
---
PS I'm not a professional translator and English is not my mother tongue. You could bump into some strange sentences, wrongly combined sayings or incorrect written words. I'm sorry if you do! But… you can help me out by leaving a comment (or email me). I do not consider that to be rude. I'm Dutch after all and being fiercely honest (read: rude) seems to be our middle name. 😉 So if you've dreamed of being a Dutch person for a sec, this is your moment! It's very much appreciated because I like to learn and I like having a decent written blog too. Thank you very much!