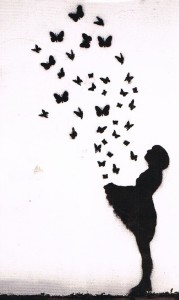 Posted on 9 December 2015 by Frieda Bakker in Behind the scenes, Blog, News.

She looks at me with her big and beautiful eyes. My little niece. A small bundle of joy with bouncing curls on her head. Eye lashes so long, they tend to tangle up. An Elf. I'm sitting in a chair in the orangerie of my parents and she places her little hands on my belly. […]

Continue Reading... 1 Comment.