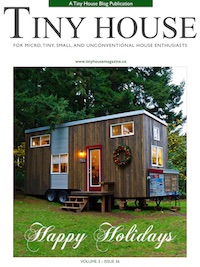 Posted on 12 December 2015 by Frieda Bakker in Tiny House Magazine, Uncategorized.

Yay! Tiny House Magazine is "Going Dutch". With honor and pride I contributed and told them about the movement in the Netherlands. In the article I cover the first Dutch Tiny House Meet-Up, I talk about some major practical differences (in comparison to the USA) like weight, legality and trailers. And more… Besides my article, […]

Continue Reading... 4 Comments.