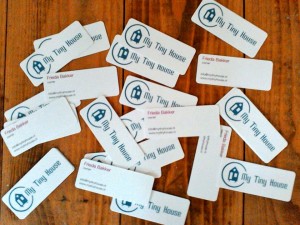 Posted on 29 March 2016 by Frieda Bakker in Blog.

Last year, February the 16th of 2015, I visited the website of the chambre of commerce in order to sign up as a freelancer. I registered My Tiny House and Frieda Bakker as official companies. The plan? To build my own tiny home in the Netherlands and with that being a speaker and a writer. […]

Continue Reading... No Comments.