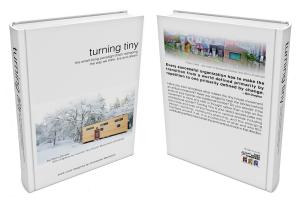 Posted on 3 January 2017 by Frieda Bakker in News, Tiny Living.

Turning tiny, the American book with over 60 personal tiny house stories from TH peeps such as Jay Shafer, Andrew Morrison, Dee Williams, Andrew Odom, Darin Zaruba, and many more. Each contributor takes you on a personal journey through their story of how they turned tiny. After reading it, you have a better understanding of where […]

Continue Reading... No Comments.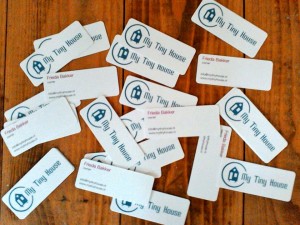 Posted on 29 March 2016 by Frieda Bakker in Blog.

Last year, February the 16th of 2015, I visited the website of the chambre of commerce in order to sign up as a freelancer. I registered My Tiny House and Frieda Bakker as official companies. The plan? To build my own tiny home in the Netherlands and with that being a speaker and a writer. […]

Continue Reading... No Comments.