The Project
The wish back in 2014: To have the freedom to choose what I would love to do in that moment. Not bound to contracts of employers. Not bound to the financial burden of a house that's way too big for me. In good consultation with the landowner, a nice place to stay in exchange for some help. They have an extra set of eyes and hands on the farm and I have a lovely spot to park my tiny home. Thát's what suits me. And this dream could be very real. I've taken the first steps already, here, in the Netherlands. Well, why not?!
Change of course
And then I went to the Tiny House Jamboree in Colorado Springs, USA in the summer of 2015, for inspiration and ideas. My initial plan almost evaporated! My focus changed from building a home myself in the Netherlands to designing tiny houses in the States and have them build, including my own tiny home, in a factory. I will build alongside with it so I will have a good understanding of how my own home is constructed, how the design comes to live, and understand the building process in a factory. The gained knowledge will likely be shared through social media by filming it.
What about the Netherlands?
The Netherlands are still in play. I go back and forth a lot and have a first row seat in the tiny house momevent in the USA and am involved in the tiny house movement in Holland. The plan is to keep doing this for a while and after the build of my tiny house in the USA, another one may follow in the Netherlands.
Natural materials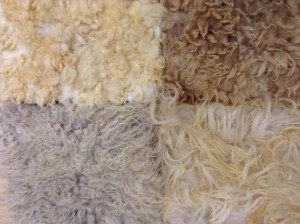 What stayed the same in my project is this: the wish to use mainly natural materials. Such as sheep wool as insulation, the use of linseed oil, and moonwood without the use of glue and such. I know what it feels like, a home made out of mainly natural materials and it's amazing! To have that myself, wel, wow. I consider that to be a wealth. In America it's quite a challenge to find those materials. Europe has an advantage there and is better organized with a better availability. Maybe my project and the build of my home(s) in the factory can make a difference. It's for sure one of the reasons why I wish to build my home in and with a factory, in this case of the company EcoCabins. Together we may be able to put those products in the spotlight.
Stay up to date
I write about my journey, the project, and about tiny living. Here on my website, but also for for exmaple Tiny House Magazine and the book Turning Tiny.
If you wish to follow my project, you can subscribe to the English blog post notifications. To do so, please check the right column of this page if you're behind a laptop or computer. Or scroll down if you're reading this while on your tablet or phone.
Till we meet!
Related posts or pages:
FAQ (Frequently Asked Questions)
Passed the tiny house station called 'home' ~ an update (January 2017)
A tiny house in the USA? (March 2016)
The Tiny House Jamboree ~ My Tiny House Tour USA (August 2015)
My wish (March 2015)
(Photo credit sheep wool: Wild Rivers Wool)
---