Interviews (om naar te luisteren)
Tiny House Podcast
#61 – Oktober 2016: Where in the world is jet set Frieda Bakker?
Luister HIER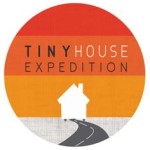 Tiny House Expedition Radio
Episode 2 – Augustus 2016: Turning Tiny with Darin Zaruba & Frieda Bakker
From the Netherlands to the Tiny House Jamboree, and making tiny house movement history!
Luister HIER
Interviews (om te lezen)
Seasons  Compleet gelukkig in een Tiny House (offline, editie 2 2017)
Down to Earth Magazine (Milieudefensie) Tiny houses, grote liefde voor kleine huisjes (online en offline, sept. 2016)
Salt Magazine  In Holland staat een huisje (offline, lente editie 2016)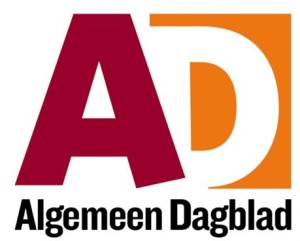 Het AD (weekend)   De grote potentie van piepkleine huisjes
Nieuws.nl   Tiny houses in opkomst
Paradijsvogels Magazine   Tiny houses, minder ruimte = meer ruimte!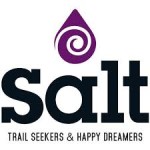 Salt Magazine   In Holland staat een huisje (online, september 2015)
Eervolle vermeldingen
So Chicken   Leef de tiny house lifestyle, ook zonder tiny house (online)
Tiny House Talk   40,000 Show Up for 2015 Tiny House Jamboree
Publicaties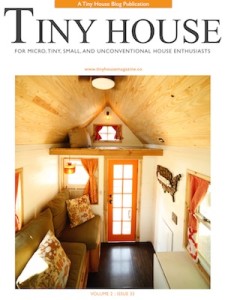 Tiny House Magazine
#33: All the Way, The personal story of a Dutch woman going all the way to the U.S. to see some Tiny Houses
#35: A journal entry, an honest reminder
#36: Going Dutch (1), how are things rolling in the Netherlands?
#38: A Dutch Touch (2), insert tiny house here
Turning Tiny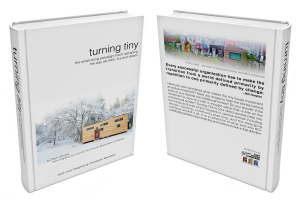 Het Amerikaanse boek Turning Tiny met ruim 60 persoonlijke verhalen van de op dit moment movers en shakers in de tiny house movement. Met onderwerpen als leven in een tiny house, het bouwen ervan, de business en community's eromheen, de filosofie. Met mijn verhaal in het onderdeel filosofie. Bijnaam? The Bible.
"Writer and speaker Frieda Bakker from the Netherlands believes that these times need misfits of all kinds in order for us to continue to grow as a civilization. Trying to fit into society for years herself, she has flipped the script organizing her basic needs in a way so she feels at home too, by building her own My Tiny House NL. Here's to the crazy ones. The misfits. The rebels……Here's to Turning Tiny."
Uitgave zomer 2016
Met o.a. Jay Shafer, Darin Zaruba, Andrew Morrison en Kent Griswold.
---